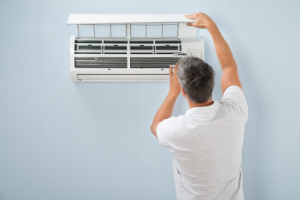 When you need a company to perform on system air conditioning maintenance inside your home, you need to have confidence that the company will get the job done right, without giving you the runaround. A-mate is committed to quality and outstanding customer service as well as we're committed to providing you with the best service in Sydney. No matter the time, day or the problem, you can rely on us to get the job done right.
Quick Installation
Customer Priority
100% Customer Satisfaction Guarantee
Obligation Free Quotes on New Installations
Highly Trained Experienced Technicians
Ongoing Maintenance and Service Programs
Our mission is 100% customer satisfaction. A-mate aim is to exceed our customers' expectations with the best technicians, the fastest response times. We are dedicated to diligently serving our community of A-mate with excellence and integrity as the preferred residential and commercial heating and cooling services contractor.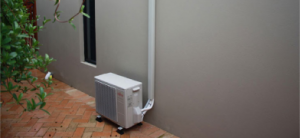 Split Systems Air conditioning
A split air conditioner is an efficient and cost-effective way to cool your home. Split air conditioner system is that you can opt for a multi-split system, where you can have more than one indoor unit connected to a single outdoor unit. This makes it easy to cool multiple rooms or maintain the temperature throughout a large room through the use of two indoor cooling units. To ensure you satisfy warranty conditions, manufacturers do advise that maintenance be carried out at least once a year. We provide a heating and cooling services to get you back up and running quickly.

Multi head split systems air-conditioning
Multi split systems are ideal to control each room individually, allowing you to set different temperatures to each room, helping save running cost by heating or cooling rooms as required, also ideal for buildings or houses with minimal roof space for ducted systems. Multi split systems are one of today's most advanced forms of air conditioning and range with the ability to cool or heat 2-9 rooms with one outdoor unit.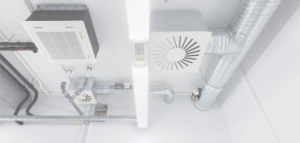 Commercial air-conditioning
Commercial air conditioners are for every conceivable commercial use, from individual office spaces to multi-room properties to the most challenging hazardous environments. When your air conditioner breaks in your office building or retail location, we know that it can disrupt your business in a major way. We provide a heating and cooling services to get you back up and running quickly.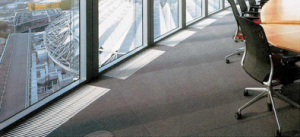 Under Floor Ventilation Service
Under floor ventilation systems are designed to create air flow under the sub floor of a building, this creates a natural drying effect. Ventilation systems are designed specifically for your property conditions, construction type & budget. Your free quote will be provided in writing upon completion of an obligation free on site assessment by professional insured installer. We keep in mind factors like Sydney damp weather conditions, location of your property and structural elements before we make any recommendations.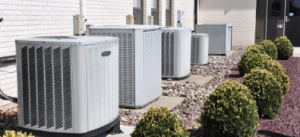 Gas furnace heating
A-mate offers a range of High Efficiency and Mid Efficiency gas furnaces for the ultimate in energy efficient gas heating. Energy saving technology like variable speed motors also enhances comfort, creating the perfect balance of temperature and humidity in every room of your home.
A-mate add-on cooling complements your gas furnace to enhance the value of your home and provide year round climate control. A-mate add-on cooling can be installed with you're A-mate (or alternate brand) gas ducted heater at the same time as your gas furnace installation or at a later stage depending on your comfort and budget requirements. One thermostat can control both heating and cooling to deliver cool refrigerated air through your existing heating vents.
I have no hesitation in recommending A-Mate for all of your air-conditioning needs. The installation of a split system inverter into our home was done quickly, on time and with an extremely high level of professionalism. The installers were considerate of both placement of the units, as well as their workmanship. They were efficient, polite and tidy. Very grateful for a fantastic job all around.

Date of Posting: 2011-09-05

Posted By: Kylee Paulissen

I have no hesitation in recommending A-Mate for all of your air-conditioning needs. The installation of a split system inverter into our home was done quickly, on time and with an extremely high level of professionalism. The installers were considerate of both placement of the units, as well as their workmanship. They were efficient, polite and tidy. Very grateful for a fantastic job all around.

Date of Posting: 2011-09-05

Posted By: Kylee Paulissen3

I have no hesitation in recommending A-Mate for all of your air-conditioning needs. The installation of a split system inverter into our home was done quickly, on time and with an extremely high level of professionalism. The installers were considerate of both placement of the units, as well as their workmanship. They were efficient, polite and tidy. Very grateful for a fantastic job all around.

Date of Posting: 2015-09-05

Posted By: Kylee Paulissen2